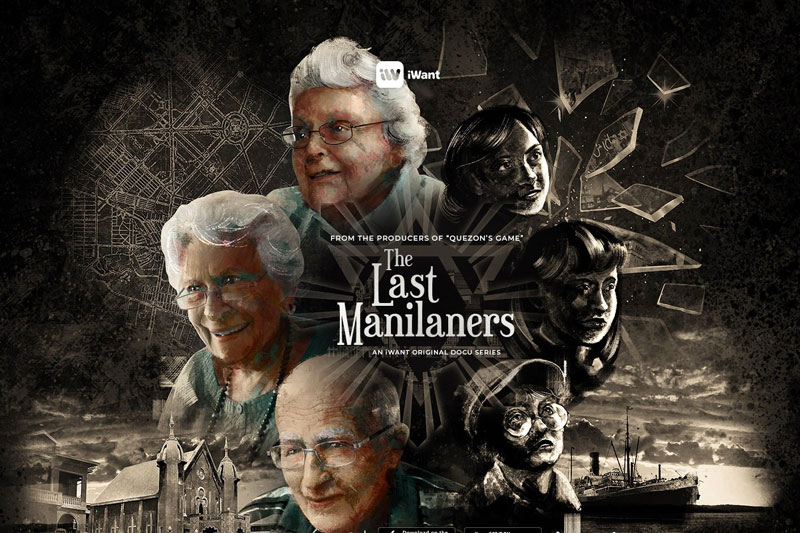 The Last Manilaners is a documentary about Jewish refugees who found a haven in the Philippines to escape the Nazi regime, a historical narrative that encapsulates gratitude, compassion, amity, and heartwarming anecdotes from three Jewish refugees. Namely, Max Weissler, now 90, and Lotte Hershfield and Margot Pins Kestenbaum, both 89.
These refugees share pieces of their lives in 1930s to 40s Manila, from being an ordinary kid going to school and making friends to surviving World War II and having to leave the Philippines.
"There isn't a question of being Jewish or not Jewish. All of us went through a terrible period of suffering, but the same. But not because we were Jewish… that's a very important difference. Our lives were equal to those of the Filipinos under the war," Margot recalled.
It is both historically educational that will enlighten both the young and old minds, and both heart's flutter with the overall wholesomeness the documents bring to the world.
"It was my opportunity to thank the Philippines and to thank Quezon for what they did to my family… All my life I think I've learned and tried to help others who were immigrants and migrants themselves and refugees. And I think a lot of that is affected because of my mother and my father's history that they were once refugees," said Danny.
"I think when we try to look at one of the important values, it is how you as a person are made to feel. That when people care for you, and help you on your way, your self-image and — gives you power. You feel that you're in charge. And you feel that you're worth something. And giving a person his self-worth is what I think one of the most important values we got by the way we were treated. And so, that was part of what I try to do when I then continued my career," shared Margot.
You can watch these uplifting documentary of courage and compassion that is now streaming on the iWant app (iOs and Android) or iwant.ph for free.