There are around 52,000 trees lost every single day in the Philippines. Deforestation has several adverse effects like soil erosion and flooding. It also worsens the impact of climate change and makes the environment less sustainable for both indigenous and urban communities.
Globe Telecom has been actively pursuing the different sustainable development goals (SDG) set by the United Nations (UN). One of its initiatives, the telco giant has GCash Forest to achieve some of the goals related to the environment and mitigate the adverse effects of deforestation in the country.
GCash Forest allows GCash users to grow a virtual tree which will eventually become equivalent to planting a real tree. This can be done by accomplishing simple tasks or activities that may or may not involve cashless transactions.
You can simply do some eco-friendly activities that don't require you to spend money, such as walking instead of commuting or using a tumbler when you buy a drink from your barista. Doing these activities earn you points on GCash which you can use to adopt a native tree of your choice.
Your chosen native tree will be planted as a seedling at the Ipo Watershed located in the Angat Watershed Forest Reserve in Norzagaray, Bulacan.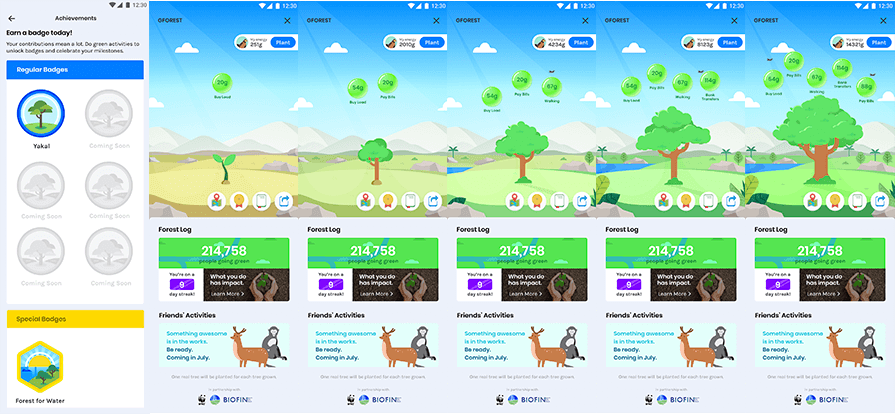 If GCash Forest interests you, here are some steps to get you started:
On the main section of the GCash app, tap on "GCash Forest."
You will be redirected to a different page, where you will tap on "I Want to Help."
You get to read more about GCash Forest. Afterward, tap on "Allow Access."
Once access is granted, you will be shown a virtual tree. You will have to choose a native tree after making your virtual tree grow.