Raphael "Vermilion" Cueva, Tekken 7 Philippine representative in the 13th International Esports Federation (IESF) Esports World Championships, claimed 5th place.
In the first match, Vermilion won against India's Hitesh "Rcool" Khorwal with a 3-1 set. However, he lost to Korea's "Jokre" which ended his tournament run. As a result, he took 5th place, tying him with the players who were also eliminated in the top 8. Overall, he won all 4 of his matches at IESF Tekken 7 World Championship Group Stage.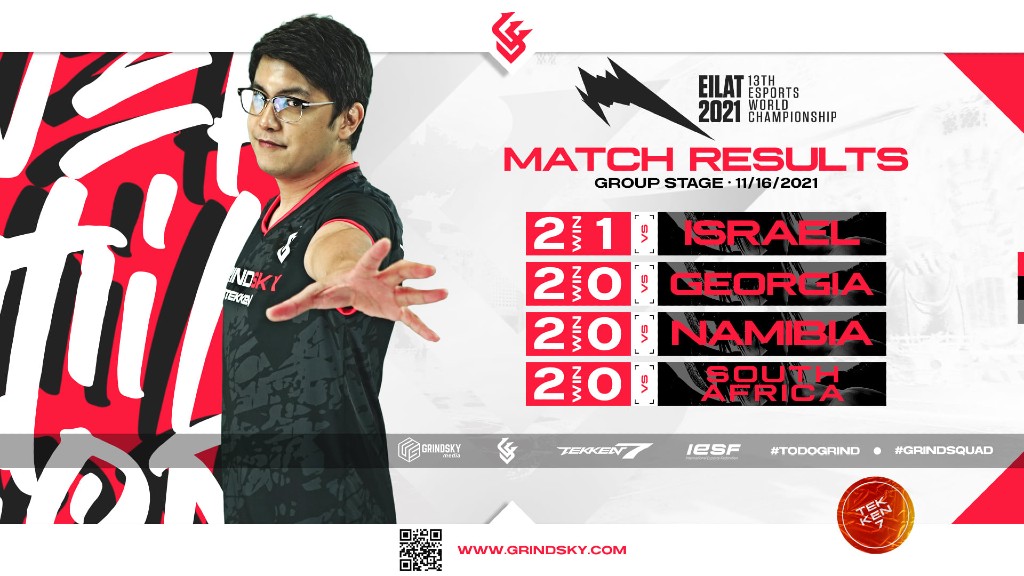 Vermilion is a professional Tekken 7 player for Grindsky Esports, known for being a Devil Jin main great at long sets and the last Filipino player standing in REV Major 2019.
IESF Esports World Championships gathered 500 Esports athletes from 85 different countries, including Tekken 7, eFootball 2022, Dota 2, and Counter Strike: Global Offensive.
Besides Vermilion representing the Philippines, Jorrel "RellyClips" Aristorenas is also a Philippine representative for eFootball 2022 at the tournament.
Watch the heated battle through IESF's official Twitch channel or on IESF's official website.