As the global health crisis remains ongoing, the Philippines' perennial life insurance company Sun Life empowers the Micro, Small, and Medium Enterprises (MSMEs) through the hosting of Sun Talks virtual conference 2.0 on August 15 starting 1 PM to 5 PM.
The conference will discuss money matters and how to manage personal and business finances. Among the speakers include renowned motivational speaker Chinkee Tan, head coach and program director of 360 Fitness Club Chappy Callanta, and UAE-based young Filipina author Izabella Lebig, among others.
The virtual conference is aligned with Sun Life's "Rise Together to a Bright New World" campaign, which encourages Filipinos to strive for their financial goals and maintain good health amid the challenges brought about by the COVID-19 pandemic.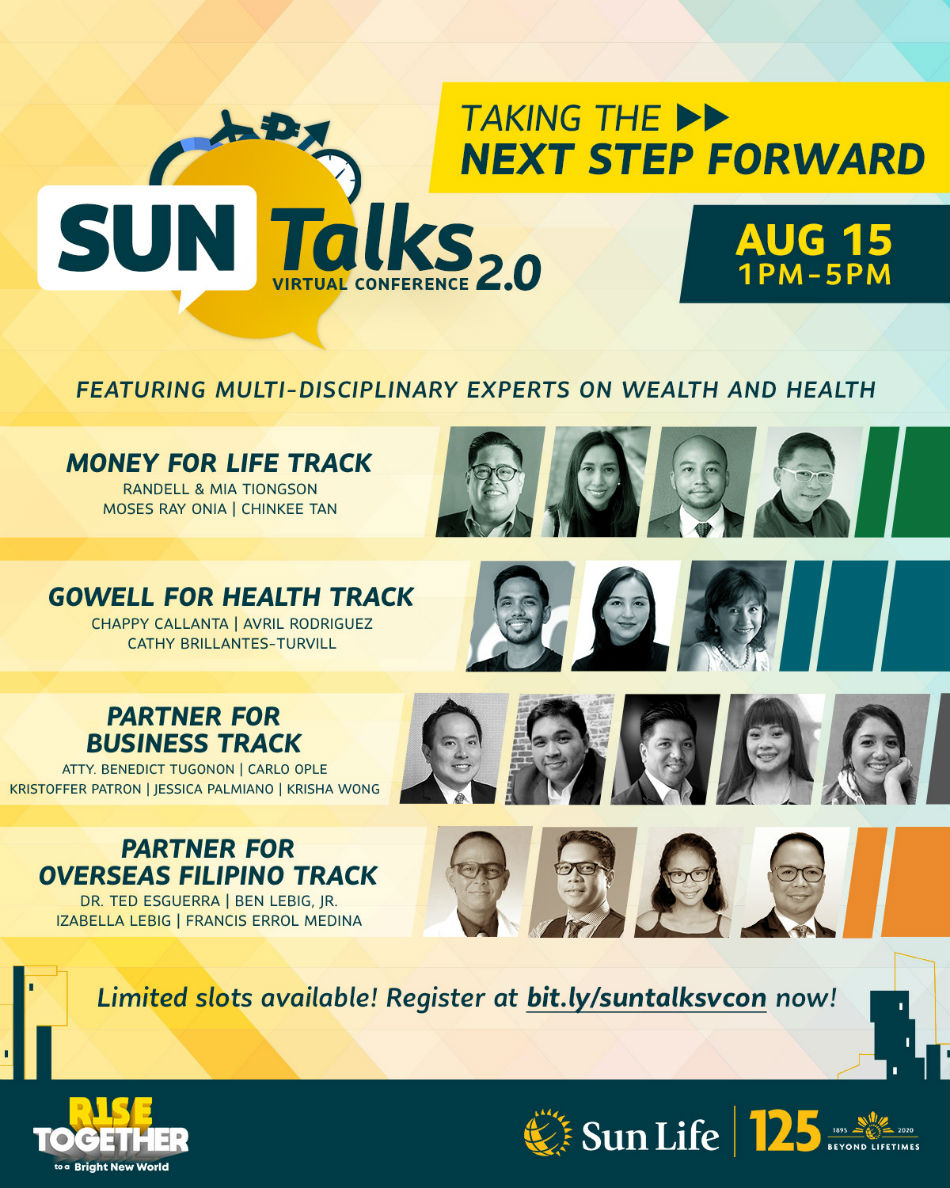 To participate in the virtual conference, register at bit.ly/suntalksvcon. Only limited slots are available.
For more information about Sun Life Philippines, visit its official website or through their social media Facebook, Twitter, and Instagram pages.