The music streaming platform, Spotify, is working on a way for music artists to display their non-fungible token (NFTs) collections, as reported by Music Ally. As of now, it has been rolled out for testing to select users on Android in the US.
As it is currently in the testing phase, Spotify won't collect a commission for any NFT sales made through the app.
According to TheVerge's report, chosen users can access an NFT gallery found beneath select artists' profiles. Clicking on the gallery leads to a collection of NFTs with a brief description within the Spotify app.
Unfortunately, Spotify did not provide a list of the select artists. So far, TheVerge has discovered NFT previews for Steve Aoki and The Wombats.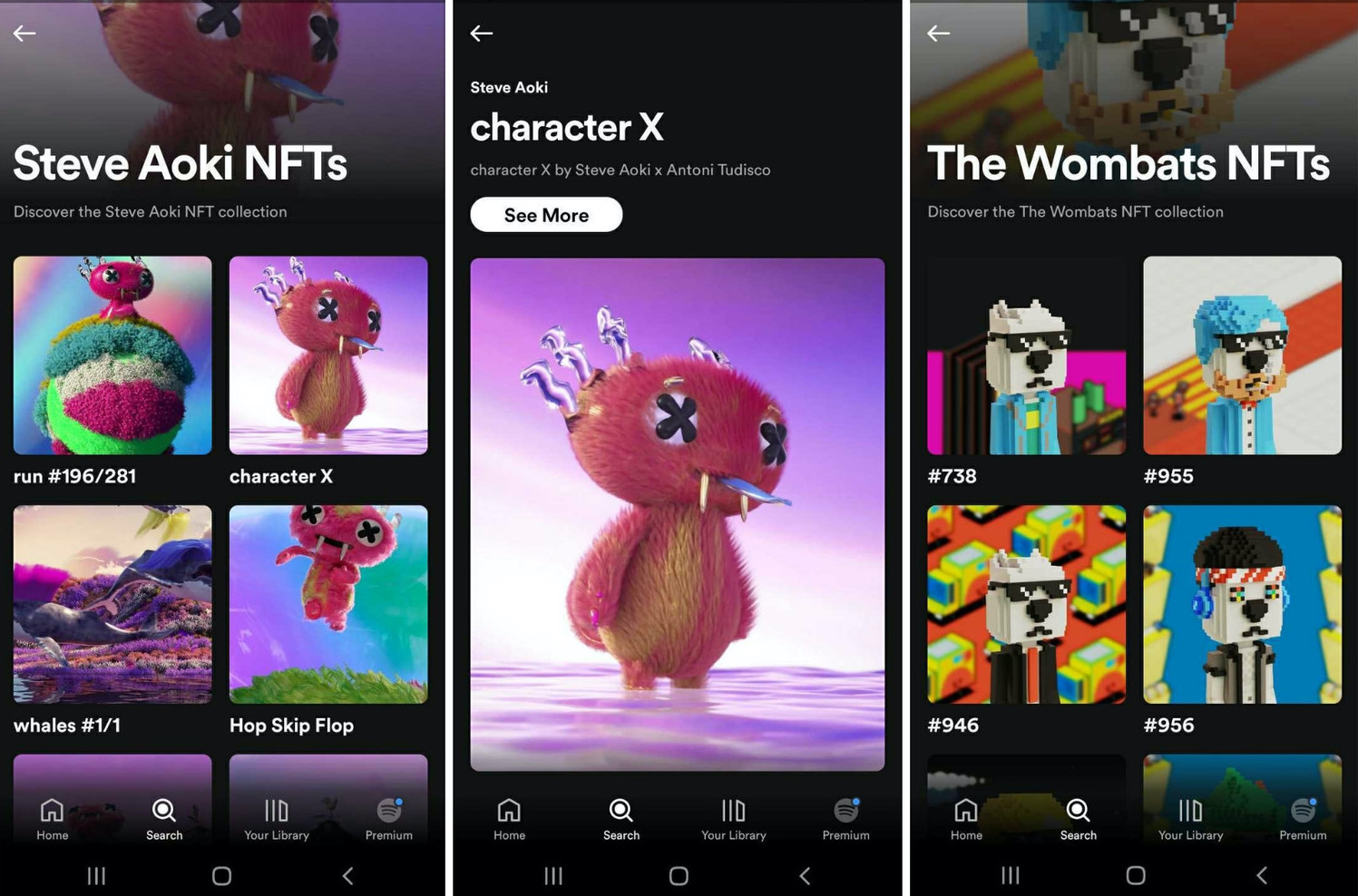 There are also a few podcasts with NFT gallery discovered by other users accessing the feature.
Huge news.

GM NFTs is now on @Spotify.@RugRadio
https://t.co/yn8nAwG02f pic.twitter.com/1ctvzsaYr6

— Mando (@greatmando_nft) May 10, 2022
Spotify users expressed mixed opinions with Spotify's jump on the NFT bandwagon, with some being cynical of how it could effectively benefit artists.
Recently, Instagram also announced its plans to integrate NFTs onto its social media platform.