Being a gamer is now transformed from lame to new normal. The Philippines' young demography has been on the Internet since it came to the country, which paved the way for the gaming community to thrive and eSports becoming more of a thing.
The country is becoming an emerging center of the eSports industry in Southeast Asia, with over 30 million Filipino gamers and 17 million eSports fans. This emergence also led to unearthing eSports talents into the field as well.
Today, we have renowned Filipino eSports players and teams who represent the Philippines in the gaming industry and community. Here are some of them:
MINESKI (DOTA 2)
Mineski, as an eSports organization, has done wonders in putting the Philippines on the gaming map.
Founded by former Filipino eSports athlete Ronald Robins, the organization was a gaming team in 2004 and extended into a cybercafé and tournament organization that placed the Philippines in the international gaming scene.
Mineski Pro Teams has started attracting attention with their performance in the DOTA 2 tournament scene. They made a milestone of placing first in the DOTA 2 Asian Championships 2018 and landing itself on the top 20 of the global tournaments in two consecutive years.
TNC Predator (DOTA 2)
TNC is now a Southeast Asian multi-gaming organization founded by the Philippine net cafe chain TheNet.Com.
TNC Predator, formerly known as TNC Pro Team and TNC Gaming, competed in various international tournaments alongside Mineski. TNC achieved being the first in several regional and international games, including World Electronic Sports Games 2016, World Electronic Sports Games 2018, Asia Pacific Predator League 2019, and ESL One Thailand 2020: Asia.
Team Sibol (Mobile Legends: Bang Bang)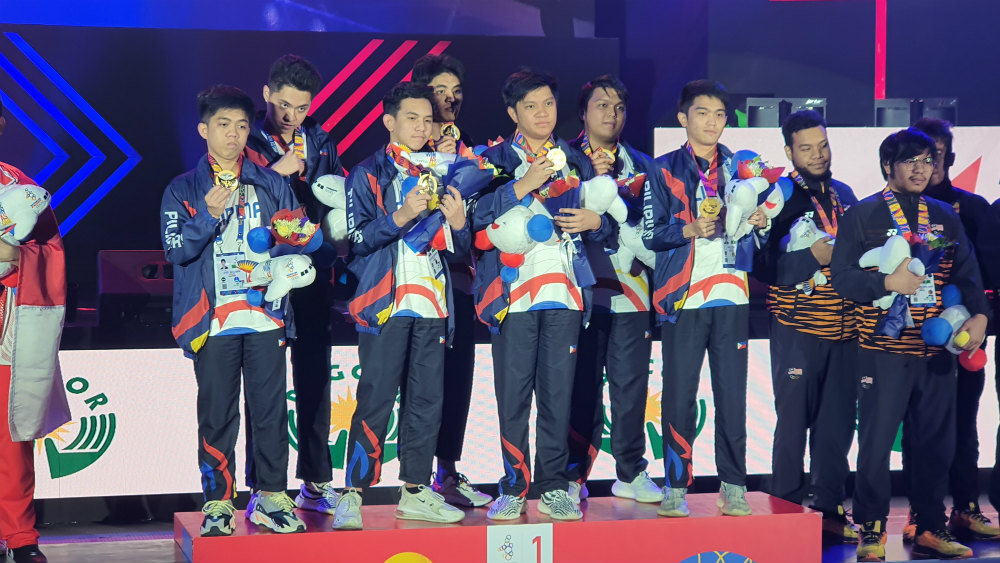 Philippine national eSports team Sibol for Mobile Legends (ML) consisted of a savage Filipino ML squad honed from the top four different local eSports organizations and quickly made its mark when it won a gold medal at the 30th Southeast Asian Games.
Sibol is managed and created by the Philippine Southeast Asian Games Esports Union (PSEU), an organization under the Philippine Olympic Committee.
AK (Tekken 7)
Fighting games in the Philippines started gaining some presence, with the Filipino prodigy representing the Tekken 7 community. Alexendre Laverez, better known as "AK," is a young professional player under the PlayBook Esports.
AK already stepped into the competitive scene at the young age of 13 when he took third place at the 2013 King of Iron Fist Global Championship. He continued to compete professionally into Tekken 7, notably becoming 2nd at the WEGL Super Fight Invitational and EVO Japan 2019. He had also won a silver medal at the 30th Southeast Asian Games.
EnDerr (StarCraft II)
Being a real-strategy video game, StarCraft II is among the underrated titles to hop into having some stable local community. Among the top players, the community boasts Caviar "EnDerr" Acampado, a powerhouse veteran in the StarCraft II eSports community.
He has been devoted to the game since he was 12 years old, taking over at first place in several tournaments since 2011. He had a little rundown against a Vietnam player, where he ended in a runner-up finish in World Electronic Sports Games 2019. But he regained his dominance by taking home the first individual gold medal for the eSports category.