PC-based Indie-game publisher portal Itch.io reached out to casual to hardcore gamers who may have been too bored staying inside their homes all the time since the Covid-19 outbreak that compelled the country's enhanced quarantine measures.
"Stopping the spread of COVID-19 is on all of us, so make your time social distancing a little easier. Here's a collection of games from developers who are offering special discounts to do what they can to help," written in the compilation of Safer Inside games.
By providing various games made by various creative developers all over the world, a compilation of games "to help you stay inside" can be checked on its website for your gaming marathon while being stuck in the meantime.
Here some suggestions to get you started: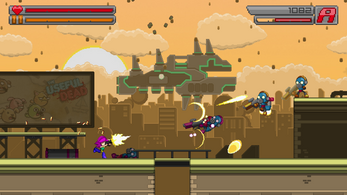 Bleed 2 – 2D Side-scrolling action arcade game
Get a feel of Astroboy-vibes with this indie game packed with flashy and stylish animation and stunning 2D graphics fitting for gamers who are craving for some arcade vibes right now. It follows a little story of the world's greatest and last hero named, Wryn, as she battles an invading force of villains. Bleed 2 features air-dodging, bullet-reflecting, and tons of bosses. The game will also include the randomly-generated Endless Mode, for those who wanted for more of this radical hero. Featuring an original soundtrack by Jukio Kallio and sound design by Joonas Turner, the game will leave you breathless and completely distracted from the fast-paced pump-blasting of a game, absolutely free!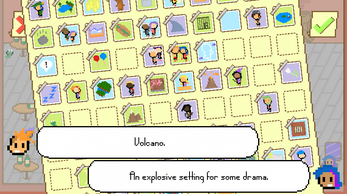 The Rainsdowne Players – Creative and cute RPG about theaters
Don't let the simple graphics that seemed to have been made from Paint fool you. Imagine the gameplay as though "Paper Mario and Majora's Mask had a child, but the father was secretly Rhythm Tengoku" and you got this eye-candy. A creativity-driven RPG, Rainsdowne Players will be all about a rundown theatre and trying to please your clientele and audiences, all the while creating new plays by the power of inspiration, or hang out with homeless cat that likes board games. The game is welcome for all types of gamers and it'll leave you fluffed- for free!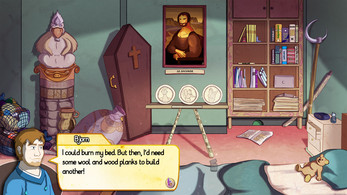 Demetrios – The BIG Cynical Adventure + Puzzles!
This is recommended for players who want to grind on one heck of a Sherlock-ish adventure and endless humor to boot. Demetrios is a point & click adventure puzzle game inspired by classics like Broken Sword, followed by a tale of a slob antique dealer named Bjorn Thonen, who was forced to conduct his own investigation after he was robbed on the night after coming home drunk. With the help of his neighbor Sandra, mysterious and ancient secrets awaits them. For both beginners and experts alike, the game also offers situations with all-time interactivity. If you're willing to spend 0.99 US-Dollars or about less than 50 PHP, take a shot at it!

The Sands of Voltark – Immersive Exploration Game
The Sands of Voltark is a game of its own. You are employed in some sort of mining facility where every work you do is challenging, but rewardingly enough with the stunning view of the landscape, or what's left of it, it seems. You get to explore the entire beauty of the land but required to do some tasks to follow throughout the game. For those who can bear graphic-intensive games and in the mood to explore for stuff, this could be the game for you. It requires you to make a critical decision though, so choose carefully. This is also for free at a limited time.
For more free and discounted goodies, follow this website to check all the games itch.io have to offer: https://itch.io/c/757294/games-to-help-you-stay-inside
Make sure to give feedback or appreciation of the games you've tried on and played to let the developers know you've kept them company amidst the Covid-19 lockdown. Have fun and stay inside, folks!