While mass testing is exclusive to individuals having symptoms of coronavirus disease (Covid-19) and frontliners who are exposed to infected patients as of yet, Health Secretary Francisco Duque III claimed that Covid-19 cases is relatively "low" compared to other countries. He said that the Philippine's Covid-19 incidence is two for every one million of the population, stating that it was all thanks to the "decisive measures" of President Duterte.
Meanwhile, in a narrower circle among ASEAN countries, the Philippines not only tops the second ranking for having more Covid-19 cases, but also notably higher in deaths than its recoveries compared to other neighboring nations, without the mass testing, as revealed by Earth Shaker PH comprehensive infographic.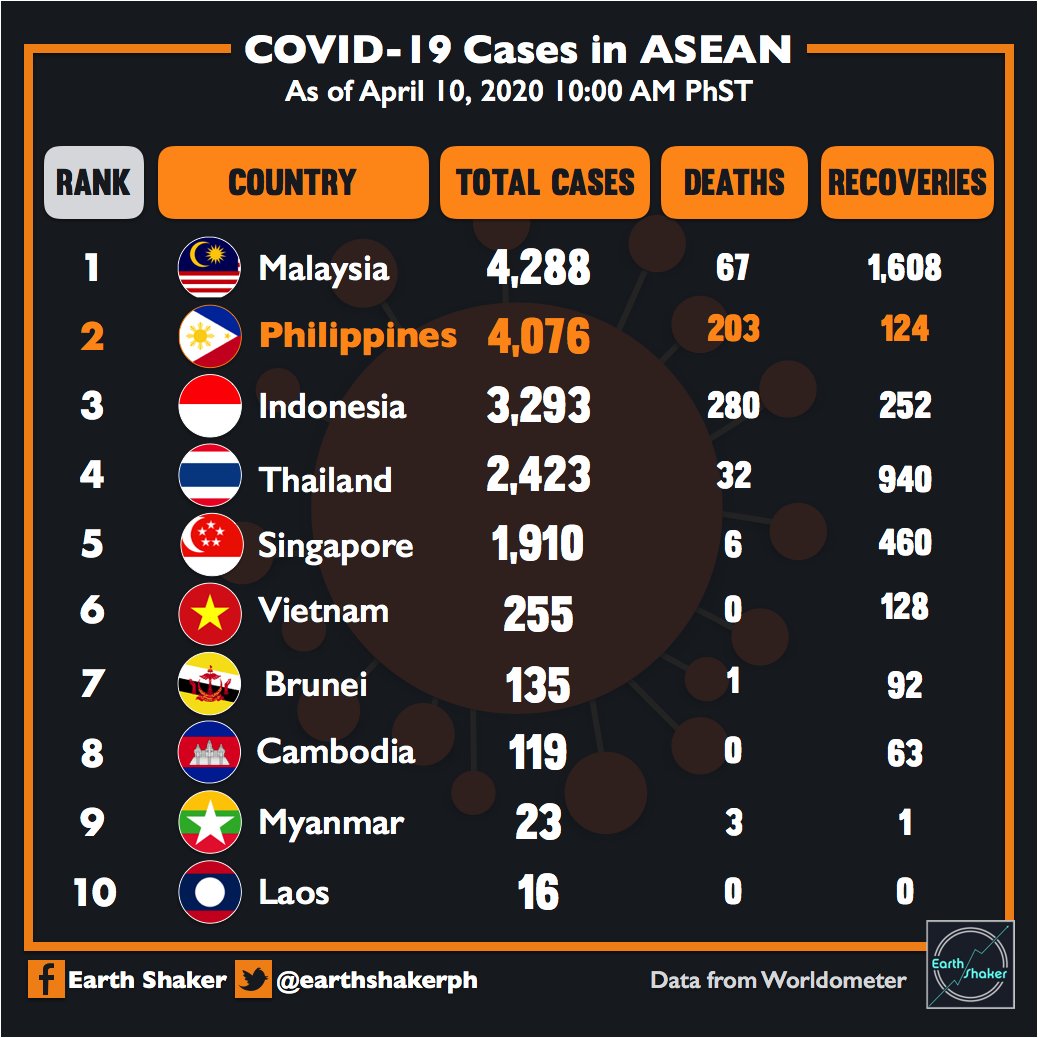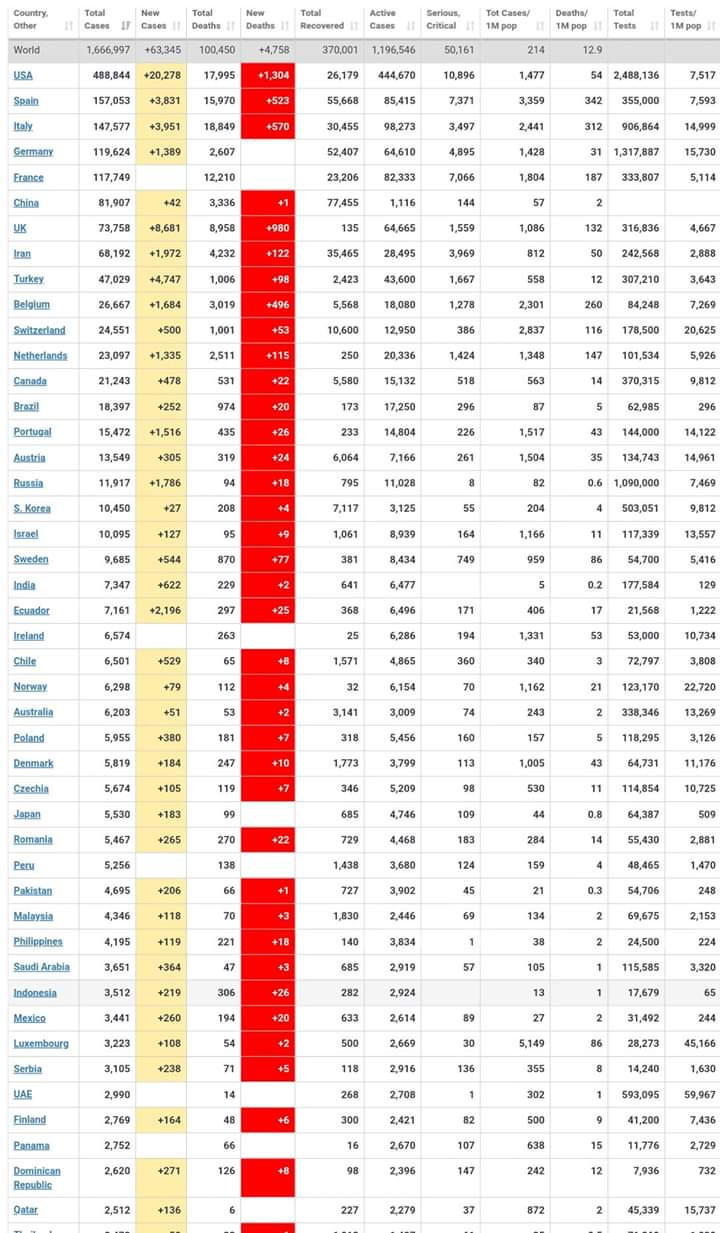 These data displayed are enough to indicate it does not support the speedy and "decisive measures" mentioned by Duque to President Duterte, as the data rather highlights how Philippines is slow in response to mitigate the Covid-19 crisis.